July 11

, 2016 |

5:30-7:00 PM

SRAM/WBR Headquarters at 1000 W. Fulton Market, 4th Floor, Chicago, IL 60607

You're invited to join the conversation about how bicycles can change the world. Meet former Olympic cyclist, global development thought leader and WBR champion, Dr. Leszek Sibilski. He will open with his remarks at 6 P.M. followed by a Q&A session. Please join us to gain insights from his unique perspective.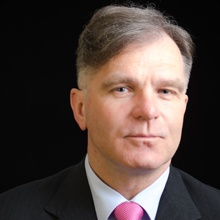 Dr. Leszek J. Sibilski is a professor of sociology and a popular speaker on world mobility and transportation trends. He has served as a consultant for The World Bank Group and the United Nations. He is a longtime advocate for innovative solutions related to the environment, family, public policy, global poverty, youth, and the role of women in contemporary society. A former member of the Polish National Olympic Cycling Team, Professor Sibilski believes people can be helped out of extreme poverty and into shared prosperity by "rolling on two wheels." Learn more about The Power of Bicycles through his blog.